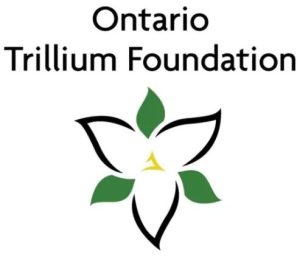 We thank the Ontario Trillium Foundation for their support!
Welcome to The Cobourg Legion
The Cobourg Legion was Chartered on the 6th of November 1928 as Branch 133 of the Canadian Legion of the British Empire Service League, deriving its charter members from the Great War Veterans Association. It has been the largest service club in Cobourg for many years. Taking its responsibilities for the welfare of veterans and their families seriously it has not shirked its duties to the health and well being of our youth, for example Branch 133 is the major sponsor of summer sports in Town. Branch 133 sponsors minor league sports as well as an award winning pipe band. Always the hub of community activities the auditorium and its canteens and banquet facilities are assets enjoyed by the community.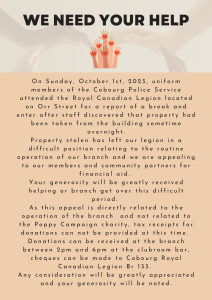 Oct 3, 2023 - Sadly our branch was broken into Sunday Oct 1, 2023. The thieves made off with several items and most particularly our two safes.
What the thieves made off with has left us in a bad state.
If our members and the community could possibly make a donation to help us off set our losses it would be greatly appreciated.
Serving community & country
Club Room Hours
Monday 2pm - 11pm
Tuesday 2pm - 6pm
Wednesday 2pm - 9pm
Thursday 2pm - 6pm
Friday 2pm - 11pm
Saturday 2pm - 6pm
Sunday 12pm - 5pm
Poppy Trust Fund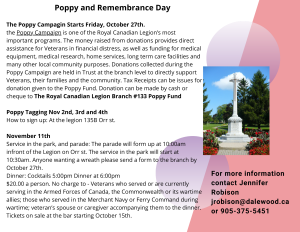 Donations to the Poppy Trust Fund can be made by  Cash or Cheque at the Branch. Online donations can not be accepted at this time. Tax reciepts will be issued for donations as long as name and address are included.
Donate to the Building Fund
We are looking to the generosity of people like you to help fund the remaining $150,000 that will allow us to equip the interior with comfortable and efficient furnishings in our catering hall, clubroom and kitchen.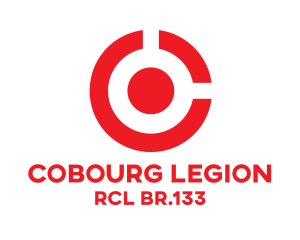 Recent Activities
The Cobourg Legion proudly supports our Community!